Stomach and spleen strengthening soup that can be drunk on a weekly basis.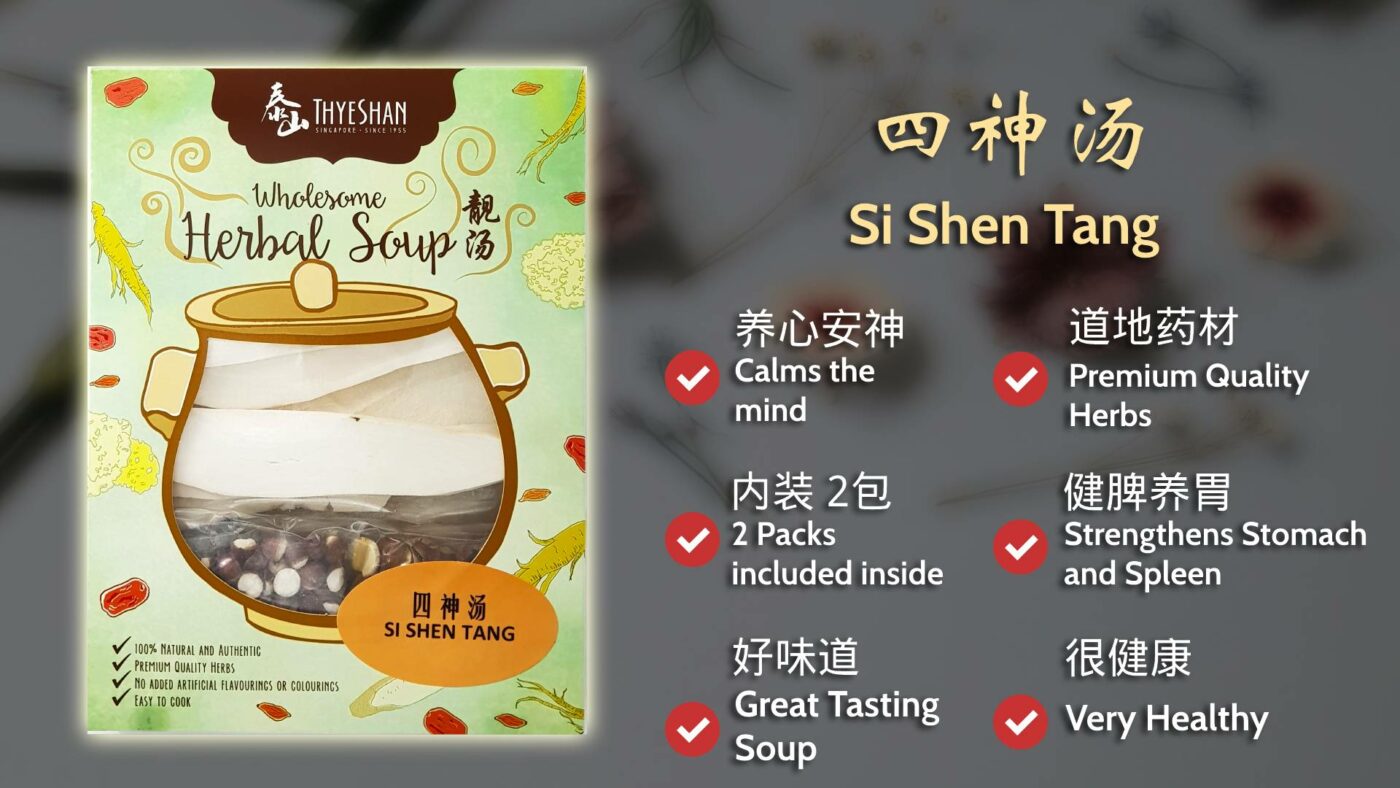 Si Shen Tang (2 packs) 四神汤 (两包)
Thye Shan Si Shen Tang is a convenient Chinese herbal soup packet that is easy to cook for 2 to 6 pax.
Can be drunk on a weekly basis.
Functions 功能: Strengthens spleen and stomach. 健脾益胃,养心安神
What is in the box: 2 packs of Si Shen Tang.
100% Natural and Authentic
Premium Quality Herbs
No Added Artificial Flavourings or Colourings
Easy to Cook
Packaged and Made in Singapore
Cooking Instructions
Put 1 herb pack of Si Shen Tang in 0.8 litres of water.
Bring to boil and simmer for 1.5 to 2 hours.
Serve warm.