The ONLY Medicinal Oil you'll ever need for your body pains and aches.
★★★★★
Highly reviewed by many of our recurring customers.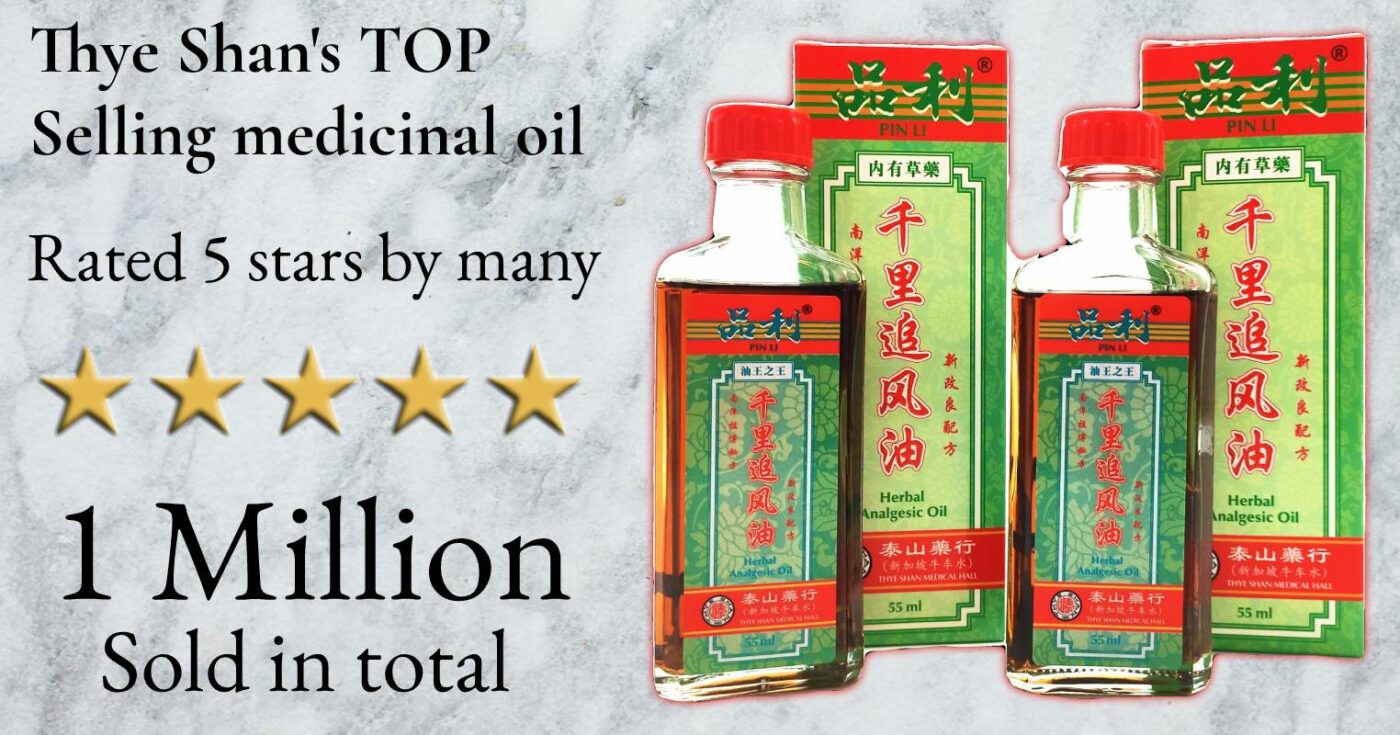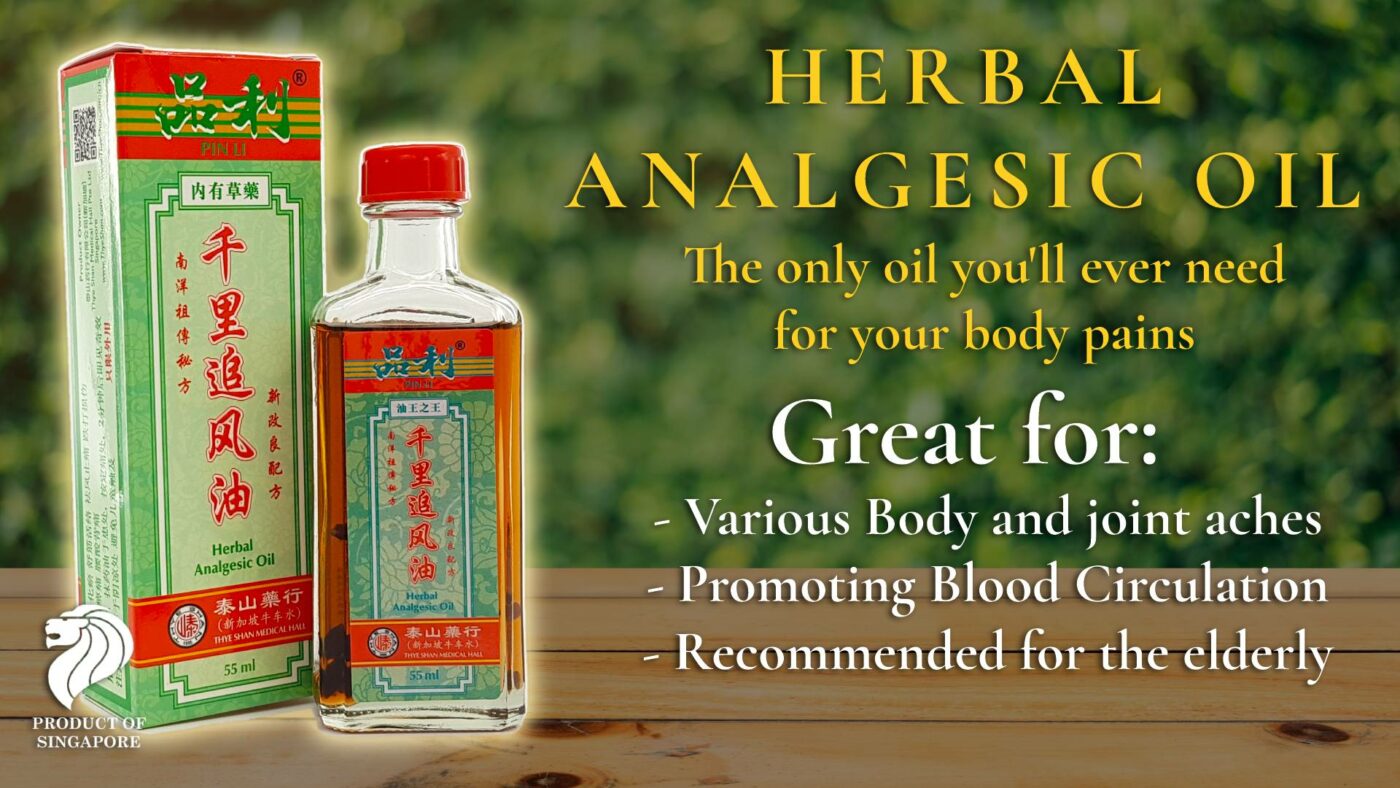 Herbal Analgesic Oil 55ml 泰山品利千里追风油

Thye Shan Medical Hall is an expert at formulating the right kind of medicated oil to suit your needs. Most oils are just formulated to solve one particular problem or pains, but with our Herbal Analgesic Oil, we aim to tackle not just pain and aches on your body, but also improving your quality of life by boosting your blood circulation. Our specially formulated medicated oil is infused with traditional medical herbs, soaked within the oil. This also allows for extreme absorption of oil for maximum effectiveness.
We have sold 1 million bottles of our widely-acclaimed Herbal Analgesic Oil, try now to find out why they are so popular among those who have tried it.
Indications: Promotes blood circulation; Attempts to remove blood stasis; Eliminates wind dampness; Relieves joint swelling and pain associated with rheumatic aches and sprains; Relieves pain from bruises.
Good for: Rheumatism; Arthritis; Aches and Pains; Joint pain
Directions: Apply with firm pressure onto affected areas and press for 2 minutes until warmth is felt.
Distinguishing feature: Infused with traditional medicinal herbs soaked within the oil. History goes back since 1955. Rapid absorption of oil for maximum effectiveness.

Why trust Thye Shan Medical Hall and their Herbal Analgesic Oil?
Thye Shan Medical Hall was founded in 1955 by Mr Chan Chak Poey who had migrated to Singapore from China's Guangdong province. Mr Chan was an apprentice in his Father's TCM Hall when he was growing up in Guangzhou. It is a family business and currently run by the 3rd generation.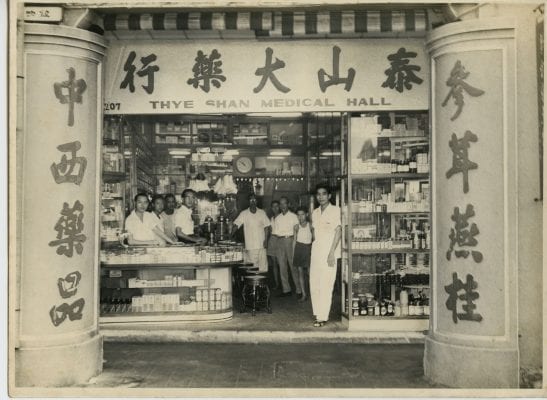 Thye Shan is in the business of providing quality Traditional Chinese Medicinal (TCM) products and services. With decades of experience, coupled with staff training, we are confident in providing you with only the best quality products and services. Thye Shan has 3 retail outlets in Singapore (2 in Chinatown and 1 in Takashimaya Orchard Road). Thye Shan also wholesales to many other outlets both locally and internationally.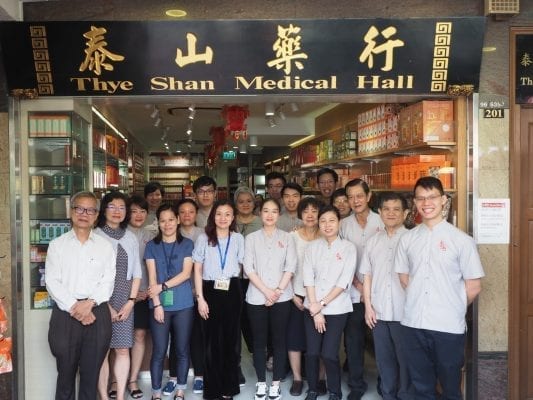 Thye Shan sells high quality premium herbs such as Birds Nest, Cordyceps, Ginseng, Dendrobium, Lingzhi, and other herbs sourced from the origin.
External topical medicines include: Medicated Oils, Balms, Patches.
Convenient Flower Tea series (Health Tea Series): Eight Treasures Floral Tea, Bright Vision Tea, Digestion Support Tea.
Top brand Chinese Proprietary Medicines (CPMs): Jin Qiang (金枪补肾丸) and Jin Feng (灵芝金凤丸) for males and females respectively.
Most popular herbal teas: Chrysanthemum with American Ginseng, Hawthorn Honey, 24 Herbs Assortment Tea.
Premium Seafoods: Abalones, Sea Cucumbers, Dried Scallops.
Delicious herbal soups: Eight Treasures Herbal Chicken Soup, Nanyang Bak Kut Teh, Premium Ba Zhen Soup, American Figs Nourishing Soup.
As a one stop Traditional Chinese Medical (TCM) hall, Thye Shan has a full suite of products and services, such as preparing prescriptions, to suit your needs.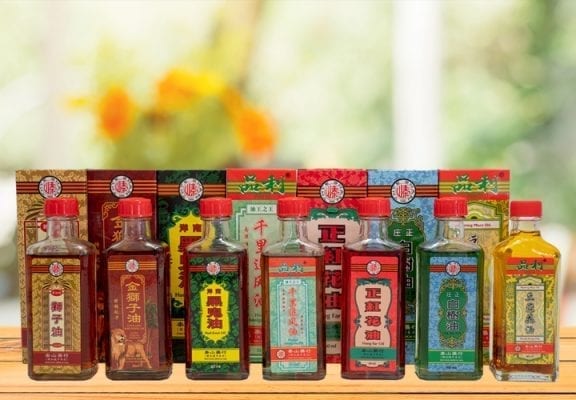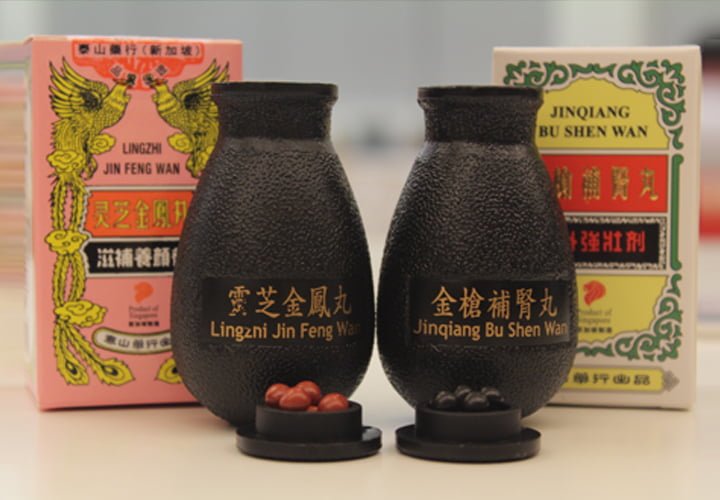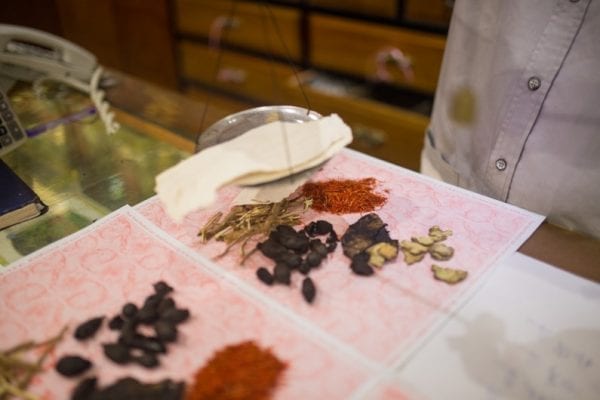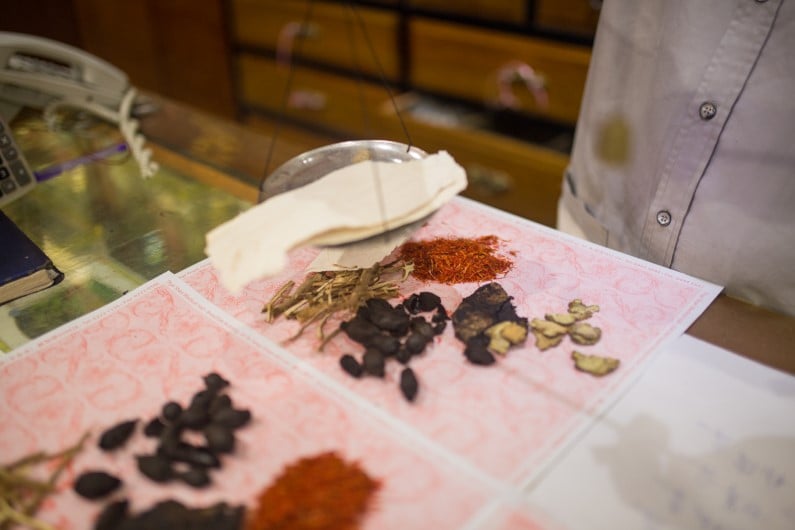 Disclaimer: The content of this website is provided for general informational purposes only and is not intended as, nor should it be considered a substitute for, professional medical advice. Do not use the information on this website for diagnosing or treating any medical or health condition. If you have or suspect you have a medical problem, promptly contact your professional healthcare provider.