Thye Shan Medical Hall was awarded the Heartland Enterprise Star Award as a Heritage Enterprise in 2014. This award was presented by Minister Heng Swee Keat (Deputy Prime Minister since 2019). To qualify, the enterprise must be an expert in the field and have contributed significantly to conserving a legacy in Singapore for at least 25 years. This was particularly memorable a we were the first Traditional Chinese Medicine (TCM) related company to be given such a prestigious award.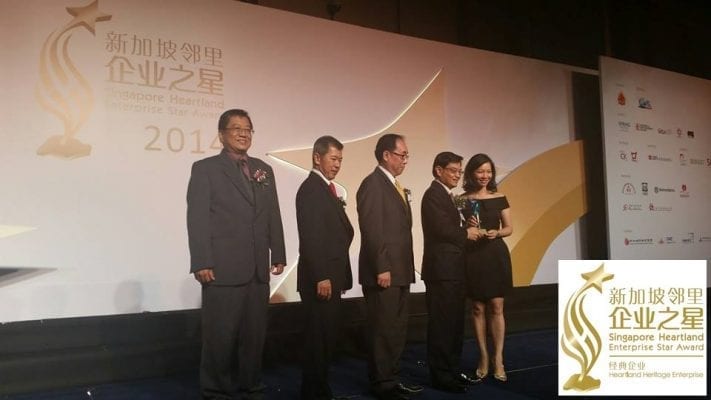 Thye Shan was recognised to have a strong desire to pass it on to the next generation of Singaporeans. Thye Shan Medical Hall has been established since 1955, pre-independence Singapore, and has withstood the test of time. Thye Shan is now managed by the third generation, with support from the second generation. In order to continually be relevant in the modern society, Thye Shan continually strives to improve and meet the demands of society.
This award is organised by The Federation of Merchants' Associations, Singapore (FMAS) which was established since 1989, with the support of Lianhe Wanbao as the main news media covering the event.