Classic Ginseng Soup for strengthening your body
and nourishing your stomach and spleen.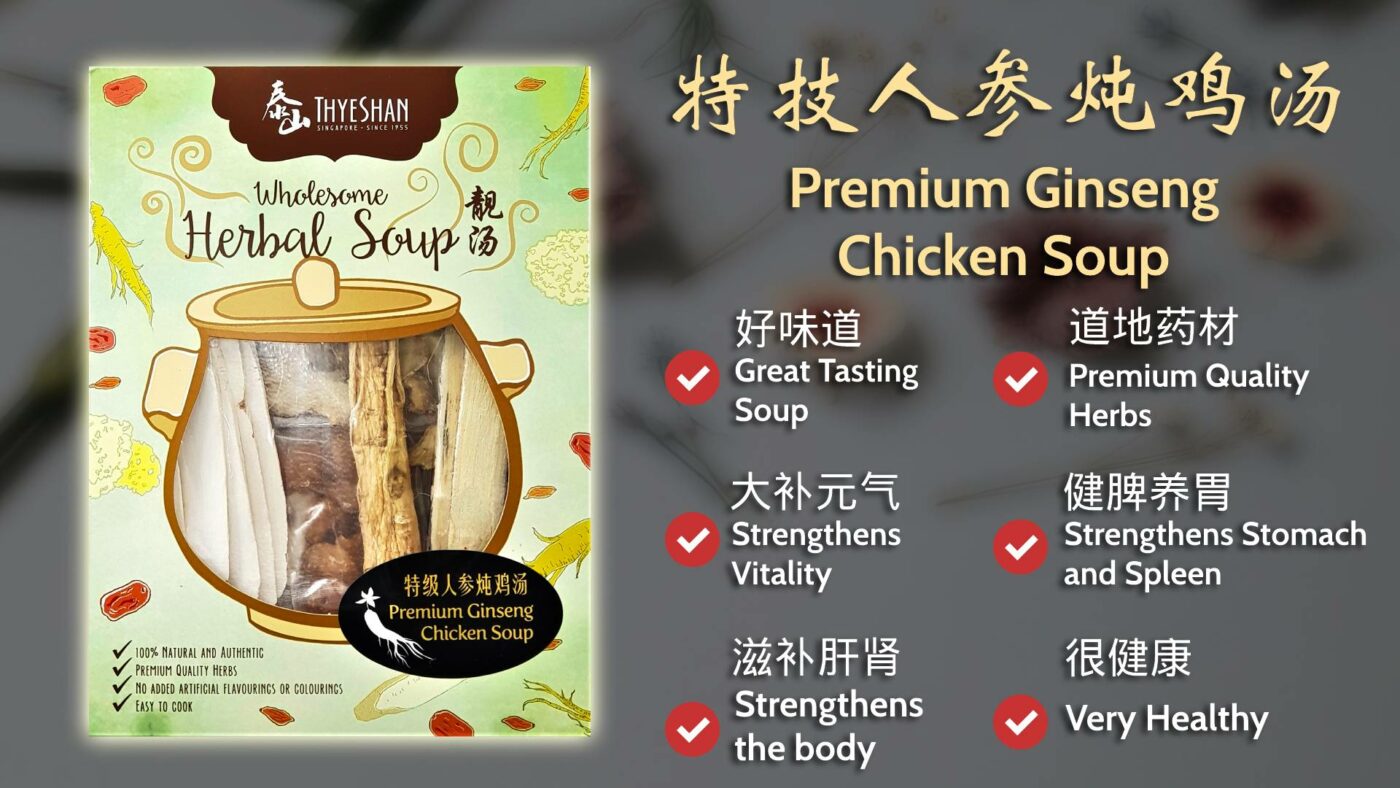 Premium Ginseng Chicken Soup 特级人参炖鸡汤 (Te Ji Ren Shen Dun Ji Tang)
Thye Shan Premium Ginseng Chicken Soup is a convenient Chinese herbal soup packet that is easy to cook for 2 to 6 pax.
Benefits: Nourishes the stomach & spleen, Improves vitality, Strengthens the body
功能:健脾养胃,大补元气,滋补肝肾
Especially good for: Individuals with weak immune system, Lack of Qi and energy.
Recommend to add chicken. Can be taken without any added ingredients.
100% Natural and Authentic
Premium Quality Herbs
No Added Artificial Flavourings or Colourings
Easy to Cook
Cooking Instructions
Put 1 herb pack of Premium Ginseng Chicken Soup 特级人参炖鸡汤 in 2 litres of water.
Bring to boil and simmer for 1.5 to 2 hours.
Serve warm.